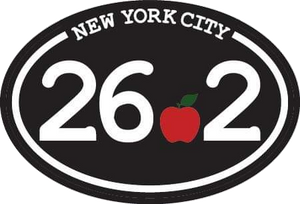 4X6 INCH STICKER
--
Abbott World Marathon Majors-inspired magnets and stickers to commemorate participation and supporters for each country in the series.
More about the series:
The Abbott World Marathon Majors is a series of six of the largest and most renowned marathons in the world: Tokyo Marathon, Boston Marathon, Virgin Money London Marathon, BMW BERLIN-MARATHON, Bank of America Chicago Marathon and TCS New York City Marathon.
The organizers of these events are united in their effort to advance the sport, raise awareness of its elite athletes, and increase the level of interest in elite racing among running enthusiasts.
Series XII Races
The races in Abbott World Marathon Majors Series XII will take place on the following dates:



BMW-BERLIN MARATHON:Sunday September 16 2018


Bank of America Chicago Marathon:Sunday October 7 2018


TCS New York City Marathon:Sunday November 4 2018


Tokyo Marathon:Sunday March 3 2019


Boston Marathon:Monday April 15 2019


Virgin Money London Marathon:Sunday April 28 2019


BMW-BERLIN MARATHON:Sunday September 29 2019